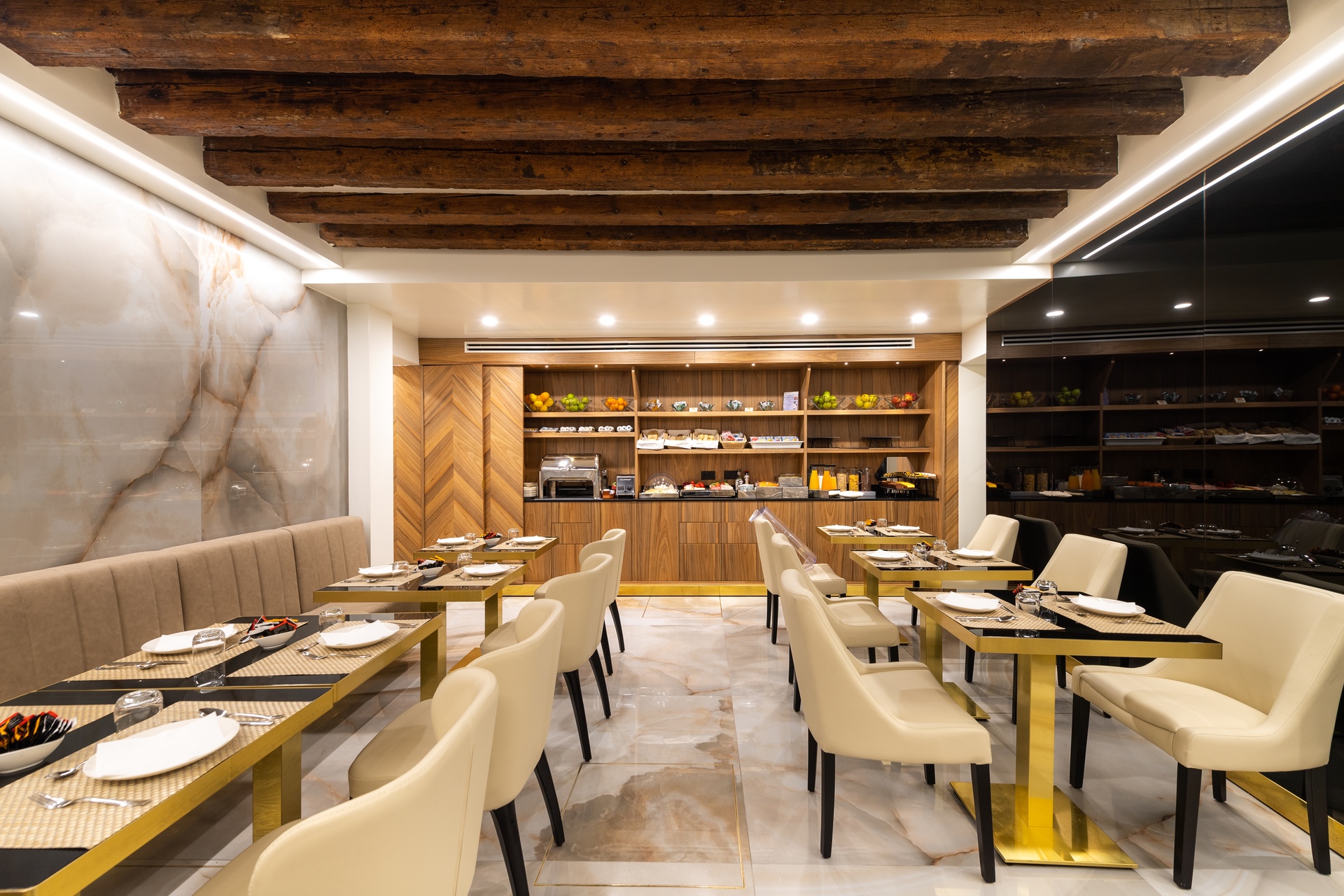 Palazzo San Lorenzo is a new, four-star superior hotel with an elegant design mix of classical and contemporary. It offers 26 luxurious rooms and junior suites.
The hotel boasts stunning views that convey all of the magic of Venice: an enchanting canal filled with gondolas silently gliding by, the nearby Church of the Greeks with its noted bell tower, and the characteristic red-tiled rooftops.
The neighborhood has several important osterie and restaurants, among the finer in the city. Nearby, you'll also find one of the more important shopping districts with a mix of designer boutiques, time-honored shops, and local craftsmen.
You'll also enjoy experiencing true Venetian traditions at the adjacent Luna Sentada restaurant and the Wine Bar 5000 where locals themselves come for a refined international cuisine, wine and tapas tastings, and evening music.
TO MAKE YOUR STAY MORE COMFORTABLE:
• Check-in from 2 PM
• Check-out until 12:00 AM
• Buffet breakfast or served in your room, from 8:00 – 10:30 AM
• Free internet point and Wi-fi
• Safety deposit box
• Luggage storage
• Elevator